Receive 10 tips to manage your e-reputation
Manage negative content
It is possible that certain people leave negative comments about you or your practice. In this case, the best solution is to respond amicably to try to moderate the frustration of this patient. An answer from you shows consideration and a willingness to do well. You can try to understand what went wrong so that in the future everything goes well! If you find the patient's judgment unjustified, you can simply be accommodating to ease the tension.
Managing your own identity
Buying a domain name, creating a site, filling in your Google profile, registering on social media ... All these elements allow you to exist on the web, to be well referenced and to shape the image of your practice as you see fit. Nice pictures, a well-informed site ... will allow you to make a good impression! Be consistent in terms of image: on all your pages should use the same logo etc...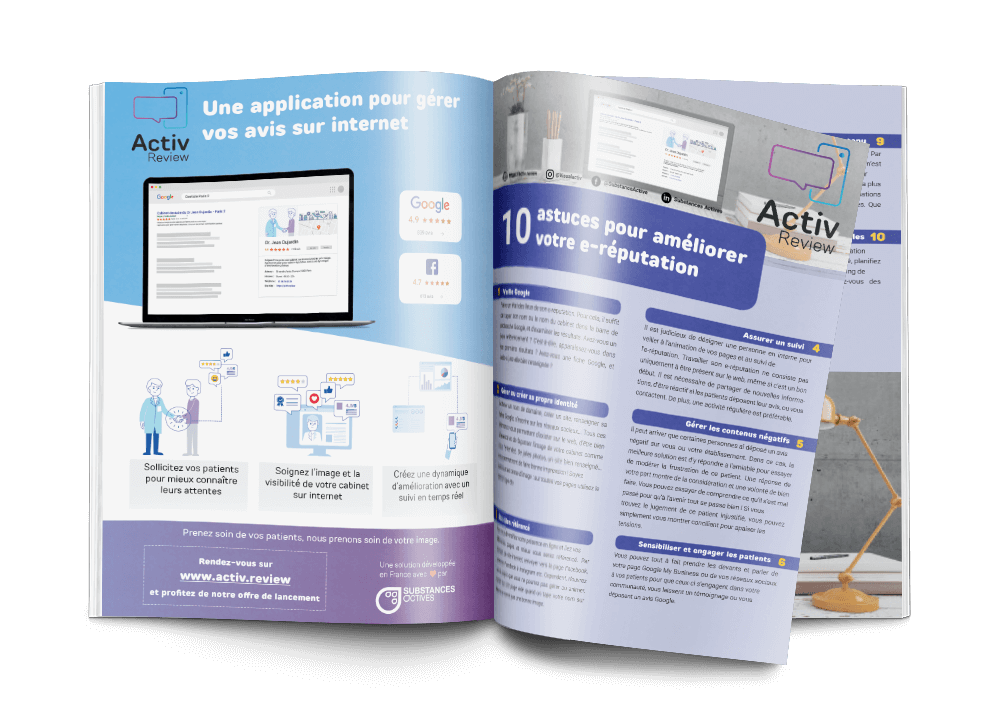 Receive 10 tips on e-reputation by e-mail